The first of seven Enercon wind turbines has been installed in Porkeri on the island of Suðuroy
In the outfield above the village Porkeri on the southernmost island in the Faroe Islands, a new SEV wind farm is taking shape. It will be the first new wind farm since the inauguration of Húsahagi Wind Farm in 2014. It is set to provide 6.3 MW of renewable energy to the grid in Suðuroy.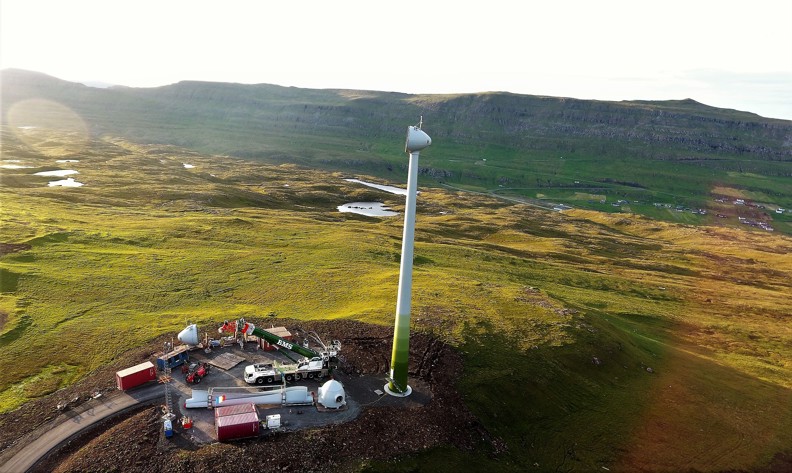 The installation of the wind turbines is expected to be completed in September and generation of wind power will start shortly after.